Nawakwa Lodge #3 maintains a comprehensive index of places to go camping.  This guide is aptly named the Nawakwa Lodge Where to go Camping Guide.  If you have come across a great place to camp, we want to hear from you at This email address is being protected from spambots. You need JavaScript enabled to view it..  We are currently trying to update our guide, so your comments and suggestions would be helpful. 
 Where to Go Camping Guide is currently under construction.
 Check Out The OA High Adventure Program
Click here for more information

If you have suggestions, or are an OA Member and would like to help, contact the Camp Promotions Committee Chairman at This email address is being protected from spambots. You need JavaScript enabled to view it.. 
Apply for our Scholarship by filling out the form and sending it to
This email address is being protected from spambots. You need JavaScript enabled to view it.

.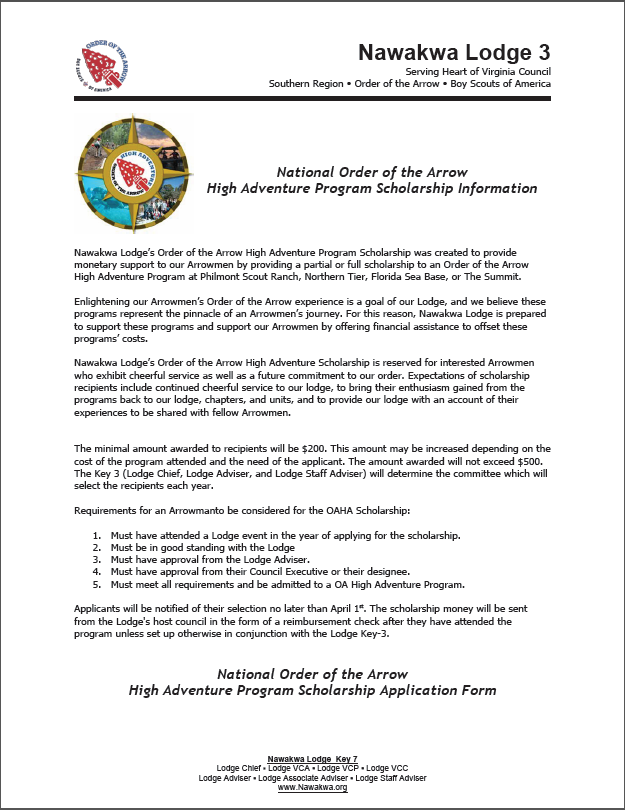 Application Form
Please support our We Support Camping Campaign at Service Weekend!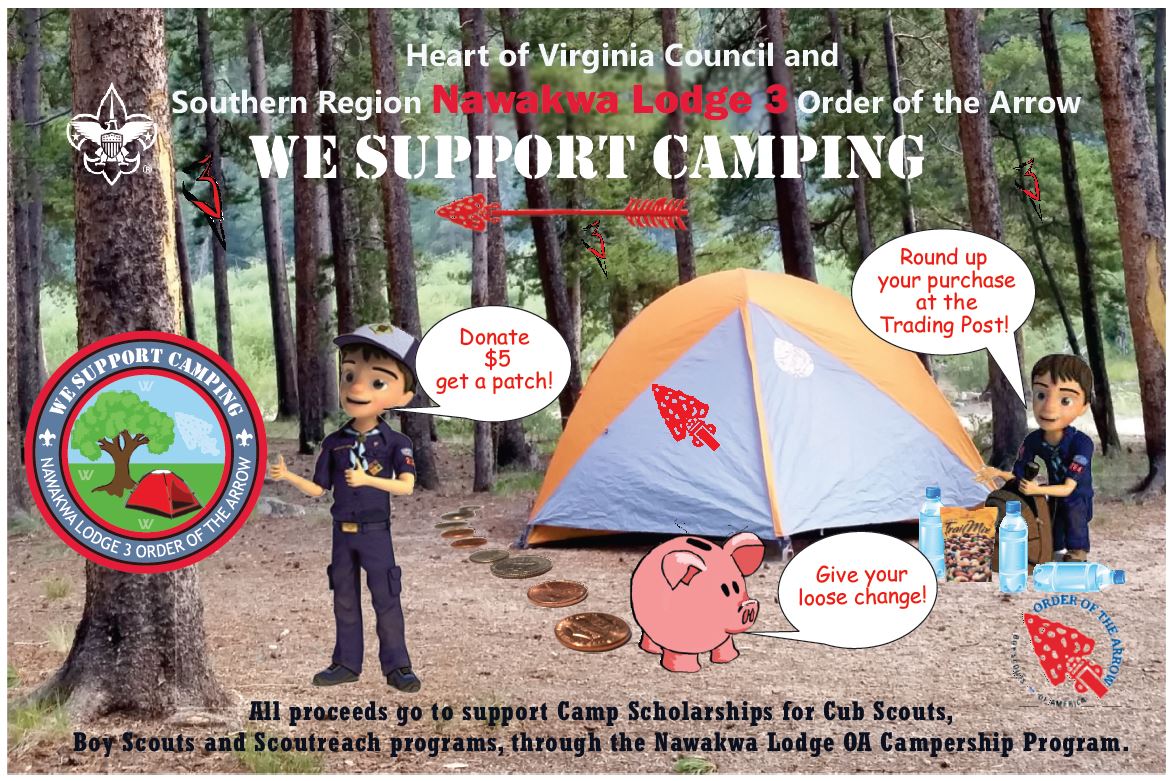 Click the image for more information.