Fall Fellowship 2017
Event: OA Fall Fellowship and Awards Banquet
Date: November 10-12, 2017
Location: Camp T. Brady Saunders
Registration Opens - Monday, September 25
Early Bird Discount - Register by Sunday, October 22
Late Fee - After Sunday, October 29
Registration Closes - Sunday, November 5

Read more ...
NOAC 2018, July 30 - August 4 @ Indiana University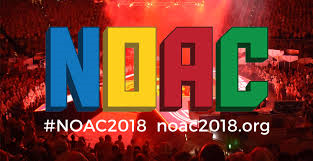 2018 NOAC
National Order of the Arrow Conference
Indiana University, Bloomington, IN
July 30, 2018 through August 4, 2018

The 2018 National Order of the Arrow Conference (NOAC) will be held at Indiana University in Bloomington, IN from July 30th to August 4th, 2018.  NOAC brings countless opportunities for Arrowmen to learn best practices to bring back to our lodge, participate in training, and most importantly… to HAVE FUN! There are exciting games, sports, nightly shows, and all sorts of other activities for Arrowmen to experience. 
Read more ...
We Support Camping
We have a We Support Camping initiative in the Nawakwa Lodge. All proceeds go to support Camp Scholarships for Cub Scouts, Boy Scouts and ScoutReach programs, through the Nawakwa Lodge OA Campership Program.  This is an initiative of Camp Promotions.  Collections are made at check-in for Service Weekends and Fall Fellowship, or you can round up your purchase at the Trading Post.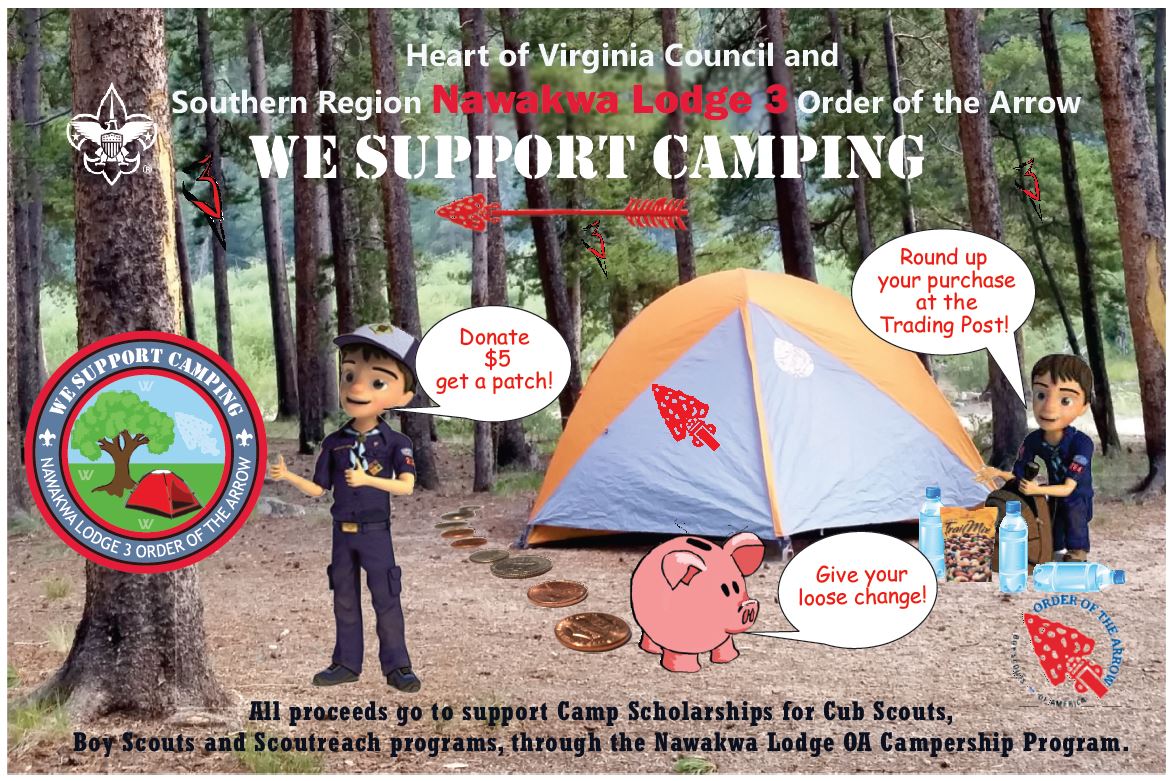 Thank you for your support!
Nawakwa's 2019 Lodge Pavilion Fundraiser


Nawakwa Lodge is currently raising funds for their OA Pavilion at T. Brady Saunders.  Here is a letter from our Lodge Chief and Lodge Adviser, and information on the gift sets that will be given to donors of this project (click on the image below).  For more information, contact the Lodge Adviser at This email address is being protected from spambots. You need JavaScript enabled to view it..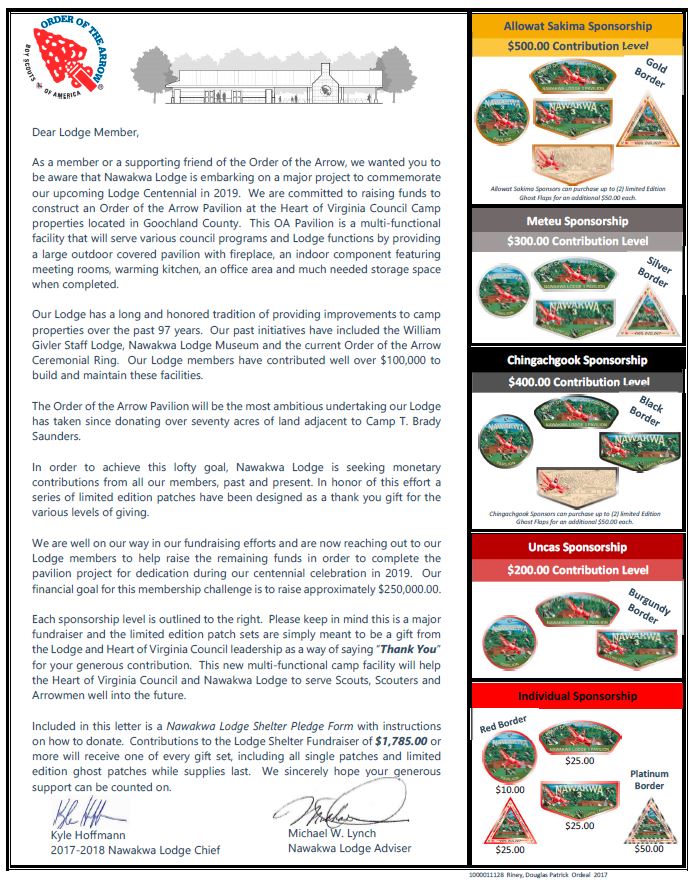 We thank everyone for continued support of Nawakwa Lodge.
From Raccoons to Cardinals: Nawakwa Lodge prepares to celebrate 100 years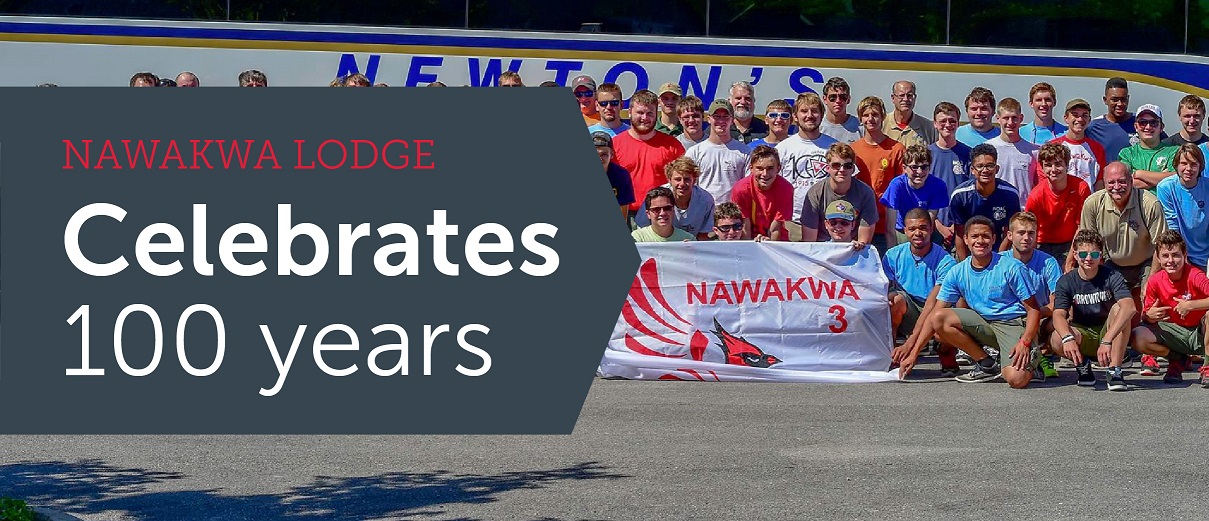 by Ben Pycraft
Nawakwa Lodge has a special birthday coming up and the lodge is already getting a head start on preparations in 2019, this lodge, which serves the Heart of Virginia Council located in Richmond, Virginia, will be turning 100 years old! The lodge has a longstanding history and the celebration effort is being led by the current lodge chief, Trey L. 
Read more ...