Fall Service Weekend 2017
September 15-17, 2017

Online Registration Available Here
Registration Form Available Here

Registration for Brotherhood Candidates
The Fall Service Weekend is scheduled for September 15-17, 2017. Registration begins July 31st. Current members who register by August 27th will receive a $5 Early Bird Discount. The deadline for registration is September 10th ($10 late fee added for any registrations received after September 3rd). More information is availalbe at the online registration link, above.
The Printable Registration Form above is NOT to be used by new Ordeal Candidates nor by those members eligible to attain Brotherhood status. Special invitations with registration forms will be sent separately via US Mail to people in these groups.
From Raccoons to Cardinals: Nawakwa Lodge prepares to celebrate 100 years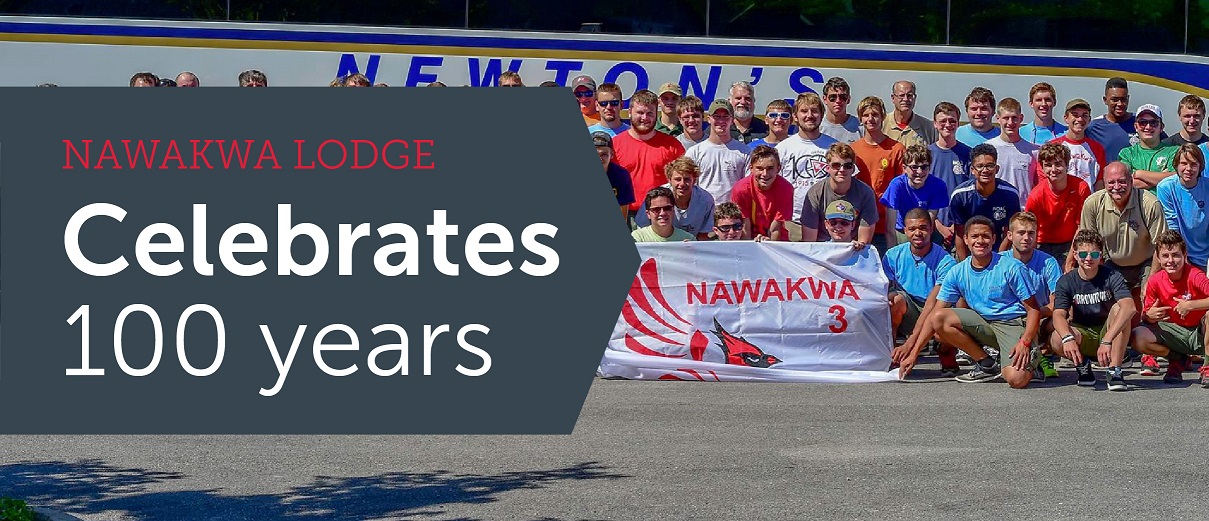 by Ben Pycraft
Nawakwa Lodge has a special birthday coming up and the lodge is already getting a head start on preparations in 2019, this lodge, which serves the Heart of Virginia Council located in Richmond, Virginia, will be turning 100 years old! The lodge has a longstanding history and the celebration effort is being led by the current lodge chief, Trey L. 
Read more ...
2018 Conclave
Conclave will be in April hosted by Shenshawpotoo lodge at Camp Rock Enon. The cost is $55.00 per person. The theme to be announced. Our lodge goal is to have 200 Arrowman from the lodge to come to the Conclave. 
Fall Fellowship 2017
Fall Fellowship 2017:
It is that time of the year to start thinking about Fall Fellowship. It is a time of training, fun, games, food and much more. Fall Fellowship is From Friday, November 10, 2017 To Sunday, November 12, 2017 at Camp T. Brady Saunders. Stay Tuned to your email as we will be sending registration information via email.