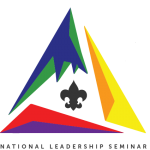 What is the National Leadership Seminar (NLS)?
NLS is a weekend conference focused on the skills and attributes of leadership. During the seminar, you will make a contract with yourself to apply the skills learned on projects in the lodge, council, and community.
Who Should Attend?
Every Arrowman will benefit in some way from attending NLS. Youth participants should be at least 14 years of age or a lodge officer. Completion of a Lodge Leadership Development (LLD) course is desirable, but not mandatory.

The seminar is an intense experience learning about the nature of leadership and practicing some of the skills that a leader uses. While fun, the course challenges participants mentally as well. Participants should be developmentally, physically, and mentally prepared to engage actively in an exhausting, invigorating weekend.  More information from the Lodge Scholarship on the application below.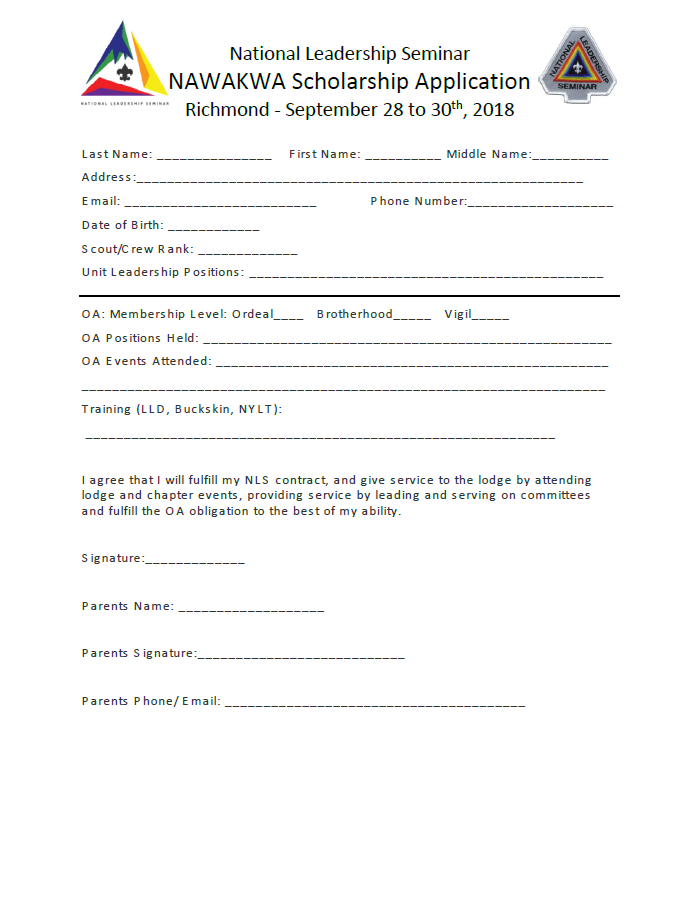 Click on Image for Application 
For more from the Sothern Region's Official Web Site.