OA High Adventure
Order of the Arrow High Adventure Base
Your Adventure Starts Here!
Florida Sea Base


Canadian Odyssey


Philmont Scout Ranch


Summit Bechtel Reserve


Charles L. Sommers Canoe Base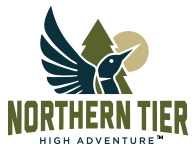 OA High Adventure- Visit event website for registration information.
Northern Tier- Visit website for more information
Do you need an escape from that 9 to 5 job, summer classes, or the monotony of staring out of your bedroom window longing for something new? If your answer is yes, the Order of the Arrow has the solution for you.
Each summer, the Order of the Arrow offers a myriad of different High Adventure opportunities to meet your summer needs whether its wetting your appetite by going for a plunge in the Atlantic Ocean with the Ocean Adventure at the Florida Sea Base; maybe hiking is your passion, what better place to go than the Philmont Scout Ranch where you can hike the same trails as your Scoutmaster or Scouting ancestors as a part of your Trail Crew experience. OA service goes international in the Ontario wilds, and you can embark on the odyssey of a lifetime, transcending borders and the spirit of the Order. Have you ever given thought about what the Native Americans and early explorers did to be avid traders, maybe the OA Wilderness Voyage at the Charles L. Sommers Canoe Base is calling. Perhaps you want to explore the Summit Bechtel Family National Scout Reserve and provide service while enjoying time on and around the New River Gorge National River. Experience rafting and kayaking while building bonds of brotherhood. Whatever your summer aspirations may be, these National High Adventure bases have put together a multitude of options for you.
Along with your one week trek completely designed by you, each Arrowmen will be afforded the opportunity to leave their mark in history by helping to sure up portage trails, backpacking trails or coral reefs. Aside from providing a good deed to each of these high adventure bases, every participant will have the opportunity to work closely with Arrowmen from across the country, who have a similar interest in the future of both the program and the adventure base.
You may be thinking that this is a daunting task but it is an experience unlike any other afforded to you in scouting in that it takes you out of your world and places with people, who want to do something different. It's not everyday that you can tell your friends that you climbed into Cypher's Mine, watched the Northern Lights from a canoe or went scuba diving in the Florida Keys.
These programs help to insure that the future of scouting has a place to live, work and interact. This summer, try something new or do something you thoroughly enjoy, but do something with the Order of the Arrow High adventure opportunities. For more information about these High Adventure programs, please visit Adventure.oa-bsa.org or talk to your lodge chief. Your destiny awaits you!
2015/2016 Lodge Goals
Earn Gold Level - Journey to Excellence
Develop a lodge level Order of the Arrow High Adventure Scholarship
Have 2016 planned by January 1st
Increase participation at national and sectional events over previous year
Increase participation at service weekends over previous year
Look for opportunities to improve service weekend schedule by January LEC Meeting
ArrowTour
Tuesday June 30, 2015, Arrowmen, Scouts and Scouters came to Camp T. Brady Saun- ders to celebrate the 100th Anniversary of The Order of the Arrow. T. Brady Saunders was chosen to host ArrowTour, Our National Centennial Experience on this historic day. Other lodges represented included, Amangamek Wipit (National Capital Area Council), Blue Heron (Tidewater Council), Mowogo (Northeast Georgia Council), Nentico (Baltimore Area Council), Shenandoah (Stonewall Jackson Area Council) and Wahun- senakah (Colonial Virginia Council). 261 participants checked-in for the event, several walk-ins and camp participants came to check out the event. A big thanks to all who helped before, during and after this event to make it a huge success.
Conclave 2015
With 1,239 participants, the 2015 SR-7A Conclave at Bayport Scout Reservation is in the record books as being the biggest Conclave our section has ever held! Our Conclave celebrated the centennial anniversary of the Order of the Arrow and provided brothers with leadership training, fun activities, and fellowship. Most importantly, it welded tightly the links that bind our section in Brotherhood.
Lodge Design Contest
The Lodge is holding a patch design competition for their 2016 event patch, lodge flap and t-shirt.
The requirements of the event patch and t-shirt are as follows:
incorporate the theme of the Lodge for next year, which is "Passing the Spirit"
a torch (ex. Olympic torch) incorporated into the design
the fleur-de-lis
the cardinal
WWW
the lodge name
room for text to be added to the bottom of the patch.
The Lodge flap is required to have all of the above except having to be based off of the theme for next year.