Are you are artistic, like to draw, or have an idea for a cool patch or shirt design? The Marketing & Branding Committee is always looking for your ideas and support! Submit your designs and/or come be apart of our committee! 
Read more ...
Section SR-7A Officers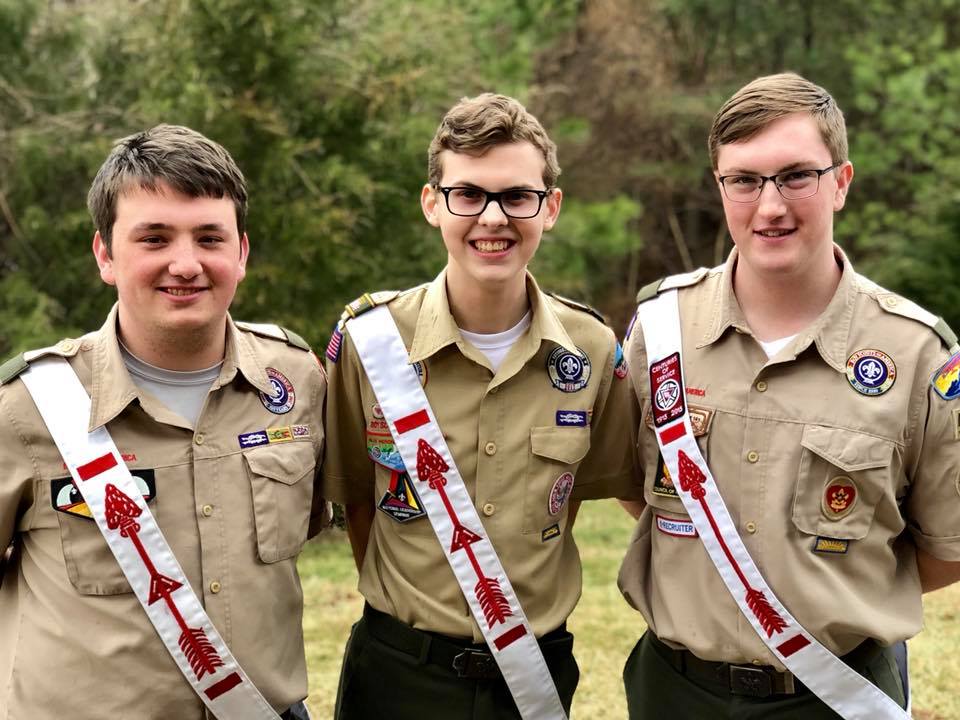 Congratulations to newly-elected Section Chief, Seth Greiling (Blue Heron 349) and Vice Chief Trey Lyle (Nawakwa 3)!
The SR-7A Council of Chiefs met and elected new officers to fill the position of Section Chief, which was vacated due to Anthony Peluso's election as National Chief.  Gabe Plichta (Tutelo 161) will continue to serve as Section Secretary.
Thank you for your leadership Anthony and congratulations all!
Read more ...
National Leadership Seminar (NLS)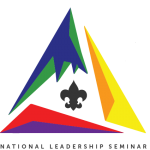 What is the National Leadership Seminar (NLS)?
NLS is a weekend conference focused on the skills and attributes of leadership. During the seminar, you will make a contract with yourself to apply the skills learned on projects in the lodge, council, and community.
Who Should Attend?
Every Arrowman will benefit in some way from attending NLS. Youth participants should be at least 14 years of age or a lodge officer. Completion of a Lodge Leadership Development (LLD) course is desirable, but not mandatory.
Read more ...
Nawakwa's 2019 Lodge Pavilion Fundraiser


Nawakwa Lodge is currently raising funds for their OA Pavilion at T. Brady Saunders.  Here is a letter from our Lodge Chief and Lodge Adviser, and information on the gift sets that will be given to donors of this project (click on the image below).  For more information, contact the Lodge Adviser at This email address is being protected from spambots. You need JavaScript enabled to view it..
Read more ...
Annual Lodge Officer Elections
How does the OA get everything done?  With the dedication and commitment of its Lodge Officers and Committees.  Now is also the time to be considering running for a Lodge Officer position.  Elections are conducted for the 2018-2019 Lodge year at the June Induction and Service weekend. 
     Positions  Up for Election (contact them with questions):
          Lodge Chief- This email address is being protected from spambots. You need JavaScript enabled to view it.
          Vice Chief of Administration- This email address is being protected from spambots. You need JavaScript enabled to view it.
          Vice Chief of Program- This email address is being protected from spambots. You need JavaScript enabled to view it.
          Vice Chief of Communications- This email address is being protected from spambots. You need JavaScript enabled to view it.

This will be a very significant Lodge year as the young men elected this year will
Read more ...
2018 Spring Service Weekend

Online Registration Available Here
Registration Form Available Here
The Spring Service Weekend is scheduled for March 16-18, 2018. The registration form can be downloaded here. Register by Sunday, February 25 to receive a $5 Early Bird Discount. The deadline for registration is Sunday, March 11 ($10 late fee added for any registrations received after Sunday, March 4).
The Printable Registration Form above is NOT to be used by new Ordeal Candidates nor by those members eligible to attain Brotherhood status. Special invitations with registration forms will be sent separately via US Mail to people in these groups.
2017 Lodge Leadership Development (LLD)

LODGE LEADERSHIP DEVELOPMENT TRAINING
We want you!!!
WHAT: Lodge Leadership Development is NOT like any other training event you have ever attended. Not only does it sharpen your leadership skills, but you also have the opportunity to meet Arrowmen from every corner of Nawakwa Lodge. During the course, you will advance your leadership skills by means of a wide variety of presentations from notable speakers.  Engage in building exercise, collaborative brainstorming and fun activities. Start bonding with Arrowmen from around the lodge.
Read more ...
Council of Chiefs Report
October COC
10/7/2017
Lodge Status Report
Brothers,
On October 7 our Lodge sent a delegation to the SR-7A Council of Chiefs to talk about planning the upcoming Section Conclave.  Conclave is an event where a little over 1000 Arrowmen from across the six lodges that make up Virginia come together for an incredible weekend.  The next Conclave will be held on April 27-29 at Camp Rock Enon and hosted by Shenshawpotoo Lodge.  You will hear much more from your lodge leadership about it in the coming months, but it's an unforgettable event and we encourage everyone to sign up.  Registration is not yet open, but as soon as it is we will let you all know.
Read more ...
NOAC 2018, July 30 - August 4 @ Indiana University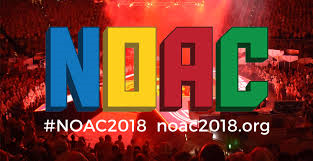 2018 NOAC
National Order of the Arrow Conference
Indiana University, Bloomington, IN
July 30, 2018 through August 4, 2018

Slots are still available.   Please sign up now to get your seat.  The 2018 National Order of the Arrow Conference (NOAC) will be held at Indiana University in Bloomington, IN from July 30th to August 4th, 2018.  NOAC brings countless opportunities for Arrowmen to learn best practices to bring back to our lodge, participate in training, and most importantly… to HAVE FUN! There are exciting games, sports, nightly shows, and all sorts of other activities for Arrowmen to experience. 
Read more ...
2018 Conclave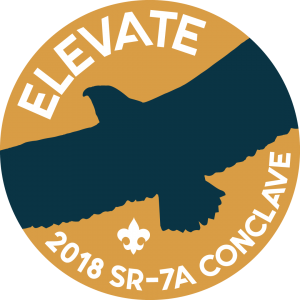 Conclave will be in April hosted by Shenshawpotoo lodge at Camp Rock Enon. It is the Largest Gathering we do as a Lodge each year.  We have awesome training, games, competitions, exhibits and other activities.  A weekend filled with activities for everyone.  The cost is $55.00 per person. The theme is Elevate. Our lodge goal is to have 200 Arrowman from the lodge to come to the Conclave. 
Click on the Image Register Here to be taken to the SR-7A, Southern Region web page for registration and other information.